All Stars Rotarian Idol Tomorrow
Tickets are still available for the popular Tenth Anniversary All Stars Rotarian Idol on Friday May 17 at 7:00 PM at PE Monroe Auditorium. Ten talented winners from the past years will compete for cash prizes.
Rotarian Idol is the signature fundraiser of the Rotary Club of Hickory. It gives the community, through the Rotary Club, the ability to impact the lives of people here and across the globe. Funds raised go to support local educational programs such as the Imagination Library, college scholarships and Teacher of the Year awards, as well as humanitarian and educational projects around the world.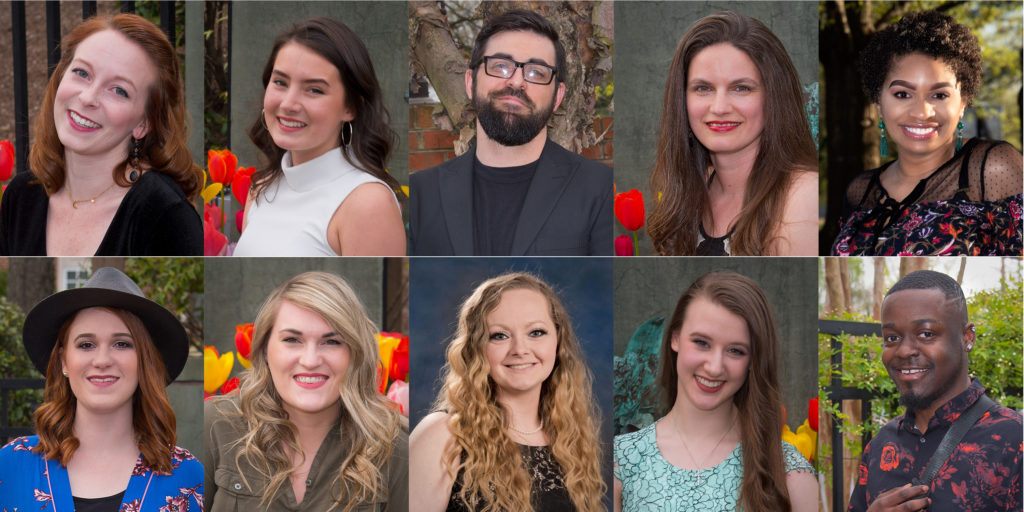 Top row left to right: Jennifer Canterbury, Caroline Collins, Joshua Costello, Carol Anne Hartman, Courtney Chay Hopkins. Bottom row: Sara King, Kendra Kitler, Stevi McClosky, Savannah Spencer, Johnny White.
For further information, visit https://rotarianidol.com or call 828-358-1408.